SERVICES
These are the services we will employ to help you gain more clients and profit from using the Internet.
ENTERPRISE WEBSITE SOLUTIONS
You will get a professional, modern website that will showcase your company and channel visitors to call-to-action pages that will feed enquiries to you.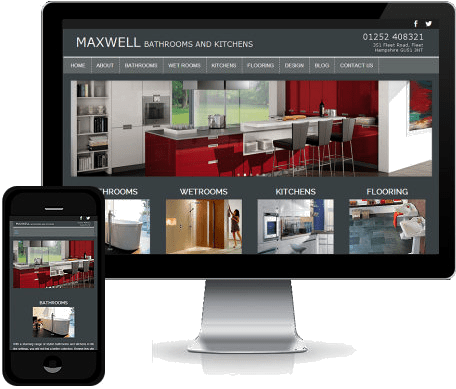 Key features of our websites include:
A custom design.
An unlimited number of pages.
Unlimited images, video, audio.
An optional blog.
Create/edit pages yourself.
Email forwarding.
6 POP/IMAP Email accounts.
An SSL certificate
Training & documentation.
All our websites are mobile friendly.
We use an advanced, WordPress builder system that allows profession-looking websites to be built quickly. This ensures that you get excellent value for your investment.
Some Examples of Websites we have built
More about our websites
Website Design & Development
Are you just looking for a website that just looks good ?… Or are one that will generate business for you? Many web design companies only do the former.
Our websites help you generate business.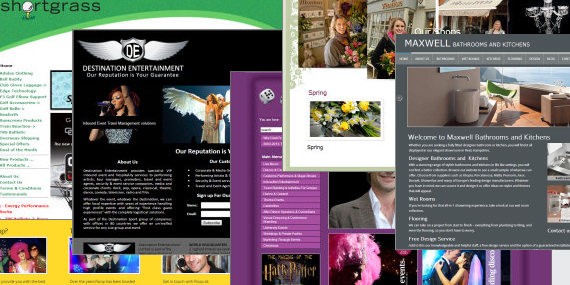 We become your business partner when you sign up for a website from us, helping you to get more business from the internet.
What we do
As well as looking professional and attractive, all our website packages are designed to:
Attract visitors by ranking in search engines. We optimise your site for relevant keyword phrases and then submit it to the major search engines.
Convert visitors to potential customers. We design the site in such a way that visitors will find it relevant and persuasive and will be encouraged to make enquiries about your products or services, or buy from you in the case of eCommerce sites.
6 easy steps to your website
You call us and arrange a meeting to discuss your requirements. We can do this either face to face or over the telephone.
You supply details of content you want including on the site.
We create a bespoke design that you approve.
We add any optional extras that you have requested.
We add the content (logo, text and images) supplied by you.
You approve your new website before going live.
Extends your website to include a full eCommerce system that will allow you to sell products or services directly from your website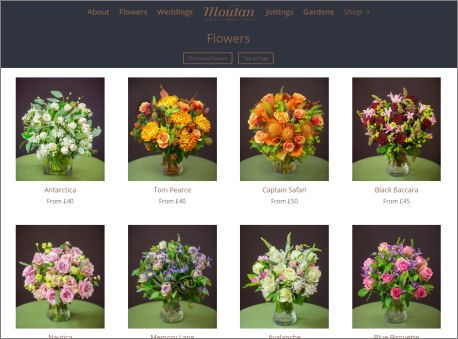 Your website will be extended to include
A shopping cart that can cater for an unlimited number of products
A checkout and online payment facility
An administrators area that you can access to manage your shopping cart, manage stock levels, manage customers, and manage orders
Options to allow customers to pay by credit/debit card, PayPal, cheque or bank transfer
Some Examples of Websites we have built
More about our ecommerce solutions
eCommerce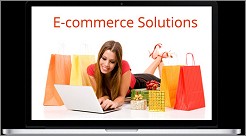 An eCommerce system is just the start. We will consult with you to get your online shop up and running.
This includes – order processing, order fulfillment, refunds, enquiries, stock control etc. For some businesses this means serious changes to the way the business operates.
When we are asked to develop an online shopping site we initially consult to decide whether or not trading online is actually viable for the client. If it is we will advise on the most appropriate and cost effective way to implement it.
PayPal Integration
One of the simplest and cost effective ways of starting to trade online is using PayPal Buy Buttons or a PayPal Shopping Cart linked to online payment through PayPal. Cost starts from around £100 and the facility can be added to an existing website very quickly.
PayPal is ideal for a company just starting out with online shopping. It provides a low cost entry allowing a company to test the water without spending a fortune before moving on to more sophisticated solutions.
Online Payment
We recommend two online payment systems. PayPal offers a low start us cost option, ideal for companies just starting out with online trading. PayPal doesn't require a merchant account and there are no set up costs.
PayPal has moved on significantly over the past few years and now offers enough facilities to be taken seriously as an online payment system.
For companies that have a merchant account, a payment gateway is required to move payment from the eCommerce system's shopping cart to the merchant account. There are a number gateways on available. We normally recommend SagePay (used to be called Protx) which requires no start up costs and a flat fee of £20 per month which covers up to 1000 transactions per month.
eCommerce System
For companies who require a more sophisticated system because they have a large range of products to sell online, a full blown eCommerce system is the best solution. All our eCommerce systems are based on one of two open source platforms.
For companies that require a site that is primarily online shopping, we usually develop the system using Zen Cart. This provides a good online shopping catalogue for customers with a shopping cart and online payment integration. The shop owner is provided with an administrator's account with comprehensive facilities to manage the shopping catalogue – add/delete/products etc. – plus facilities to track orders, send out receipts, manage stock plus much more.
For companies that need a comprehensive website plus online shopping we usually use VirtueMart. VirtueMart is integrated with the content management system Joomla. The combination of the two provides a very full range of facilities for managing the content of the website plus a full range of eCommerce facilities similar to Zen cart.
For companies who have had a website developed by us recently, we can usually add a VirtueMart shop as a seamless extension to the existing site.
INTERNET BUSINESS PROMOTION SOLUTIONS
Promotes your website solution using various online techniques and tools and give it visibility and attract as many potential clients as possible.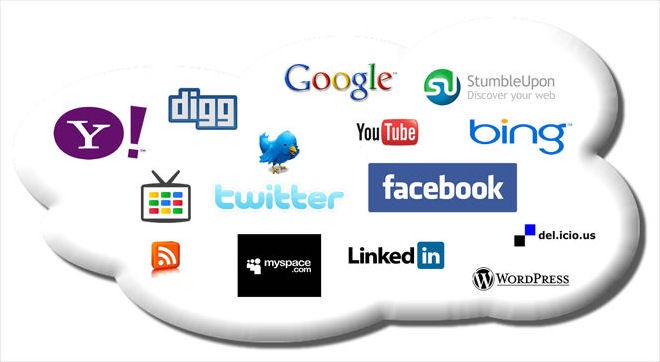 We tailor a programme to your business needs using the most appropriate means from the following:
Search Engine Optimization
Social Media
Marketing
Email Marketing
Content Marketing
Blogging
LEARN MORE ABOUT CONTENT MARKETING & PROMOTION
More about internet business promotion
Website Promotion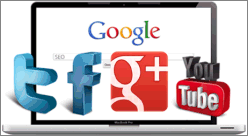 We promote your business with Search Engine Optimization, Content Marketing, Social Media, Email …..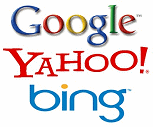 For most businesses, people are going to find your site through search engines. This means that the site must appear, preferably on the first or second page of listings.
How does your site get to appear in the listing? If we look at at Google, since the majority of searches are done on Google, then there are two ways your site can get listed.
Search Engine Optimization (SEO)
The first is what we call the natural listings. These appear in the centre of the screen, 10 to a page. Getting your site listed here is free. However, the site needs to be "search engine optimized" if it is o stand any chance of appearing anywhere near the top.
Search engine optimization is often described as a "black art" but, with careful design, most sites can be optimized enough to appear near the top of the listings. There are no guarantees of course with the natural listings particularly if your business has a lot of competitors and your website is competing with their sites for listings.
Pay-Per-Click Advertising
If you want to guarantee getting your site on the first page quickly then you can use Pay-Per-Click (PPC). On Google this is done using Google Adwords. The listings appear on the right hand side of the page and are entitle "Sponsored Links".
With PPC, you get to choose the keywords you want people to find your site with and then bid on them. How much you bid, relative to other sites, for any particular keyword determines whereabouts in the sponsored listings your site appears. When someone clicks through to your site, you're charged for the amount you've bid.
PPC offers a guaranteed way of getting your site listed, however, PPC campaigns need to be carefully designed and continually monitored or they can burn up a lot of money with few results. Running PPC campaigns is best left to experts.
Conversion Optimization
How many people who arrive on your site, make enquiries or buy your products? The number of people who do this relative to the number of people arriving on the site is know as the conversion ratio.
Is your site's conversion ratio low or zero? There is no point in attracting people to your site if the site is so poorly designed that they simply click straight away to some other site when they land on yours.
We carefully design all our sites to get the best possible conversion ratio. Together with the SEO work we do, this ensures that your site will generate business for you.
Internet Marketing
Are you serious about getting business from your website? Then, as well as getting it visible on search engines, you need to become proactive at promoting it.
The various ways you can do this include:
Newsletters
Social Networking
Blogs
Autoresponders
Direct eEmail
Viral Marketing
All of these usually involve work from you but can product dramatic results.
Content is one of the most important aspects of you website and promotion activities. Our purpose is to create compelling content for you in order to attract and convert visitors.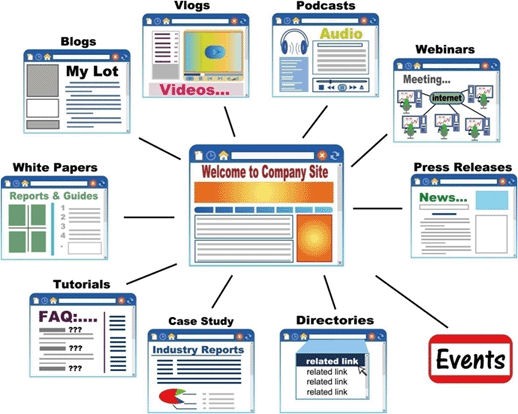 We provide content of all descriptions to suit your specific requirements. This includes:
Website content
Blog articles
White papers
Audio content
Videos
SUPPORT SERVICES
SERVICES TO SUPPORT YOUR WEBSITE AND PROMOTION ACTIVITIES.

Hosting

Email

Maintenance
NOW YOU HAVE SEEN WHAT WE OFFER
AND WOULD LIKE TO KNOW MORE ABOUT HOW WE CAN HELP